If you're in Chicago and you're wondering what the best place to visit and satisfy your sweet tooth is, we got you covered. Apart from finding fine desserts to indulge in, you might also be in need of a cake for a special occasion. Almost every celebration and special occasion call for a perfect cake to go with it, but oftentimes people find themselves in a time crunch and have no time to make one themselves. Since there is no shortage of bakeries in the Windy City, you can find yourself easily lost or confused about which one to go to.
However, there is no need for you to spend hours trying to find good bakeries on your own or waste time visiting them one by one only to realize they don't have what you need. That's why we decided to compile a list of all the best Chicago bakeries you can pay a visit to and save yourself from unnecessary stress and time-wasting.
No matter if you're looking to get a birthday cake, a wedding cake, or other delicious baked goods, our list of the best cake bakeries in Chicago, IL, will provide you with all the best options and essential info you need.
1. Sweet Mandy B's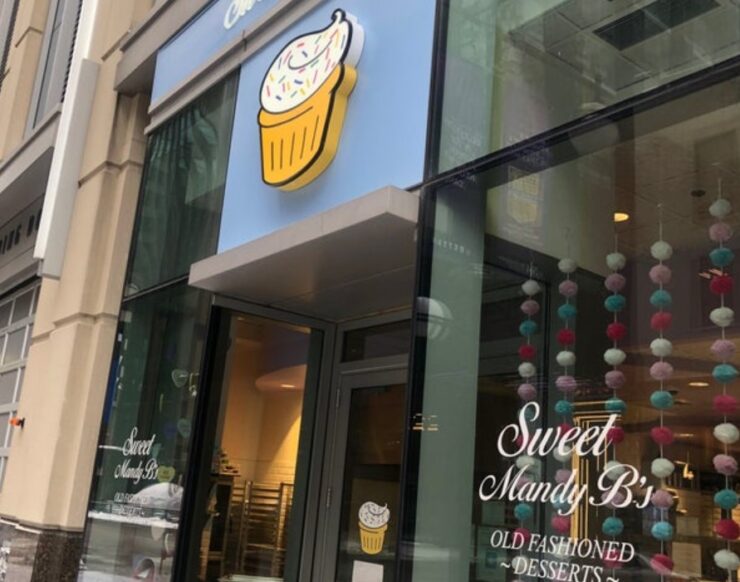 Sweet Mandy B's has been serving customers since 2002. You can find cakes for almost every occasion here, including:
Birthday cakes
Wedding cakes
Holiday cakes
Party cakes
Baby shower cakes
Floral cakes
The bakery also offers cut-out cookies in any shape you want, such as animals, toys, letters, numbers, and more. If you want to visit this store, you can do so at two different addresses: 254 E. Ontario Street, Chicago IL 60611 and 1208 W Webster Ave, Chicago, IL 60614.
2. Alliance Bakery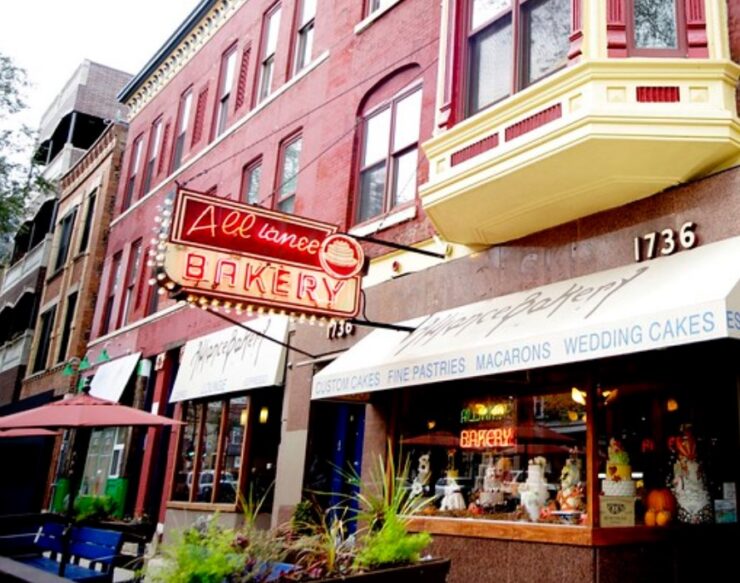 If you're looking for something a bit different, such as delicious European pastries and desserts or iced cookies, Alliance Bakery is the place to go. French macarons, cupcakes, and cookies are only some of the fine desserts you can find in this store.
Located at 1736 W. Division St, Chicago, IL 60622, this bakery offers custom-made cakes fit for every occasion. It's also a great place to go if you need a wedding cake since the bakery's wedding team assists you every step of the way—from choosing flavors and fillings to making your wedding cake vision come to life.
3. Lutz Cafe and Pastry Shop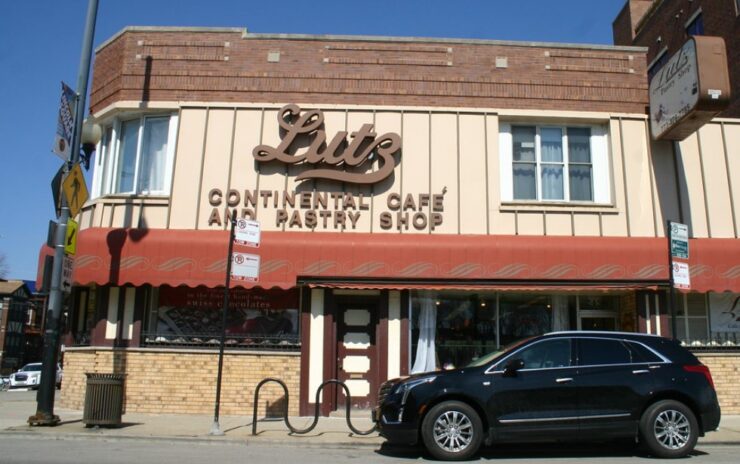 Another great bakery that offers delicious European baked goods is Lutz. Lutz was established in 1948 and has been serving its customers with fine desserts ever since, including:
Cakes
Tarts
Tortes
Cookies
Chocolates
There is a wide range of cakes you can choose from here—wedding cakes, 1st birthday cakes, baby shower cakes, baptism/christening cakes, gender reveal cakes and more.
You can also find super unique seasonal specialties at Lutz, such as Christ-Stollen and Baumkuchen or fine marzipan treats. The address you should go to if you want to get some of the previously mentioned goods is 2458 West Montrose Avenue, Chicago, IL 60618.
4. Roeser's Bakery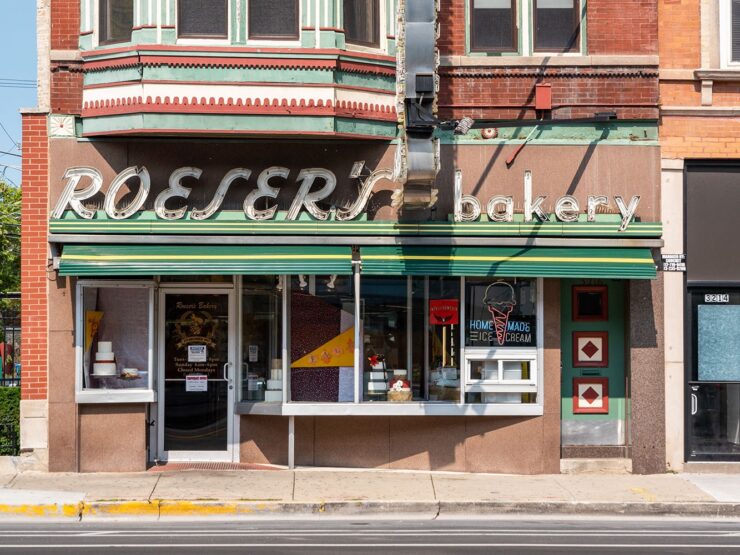 As the oldest family-owned bakery in Chicago, Roeser's Bakery is always an excellent choice. No matter if you're looking for a birthday cake or a seasonal treat to satisfy your sweet tooth, you can find it here. Some of the cakes you'll get include baby shower cakes, birthday cakes, graduation cakes, wedding cakes, and cakes for religious celebrations.
Roeser's Bakery also offers treats for almost every holiday and special occasion there is, including:
Valentine's Day
Paczki Day
Easter
Mother's Day
Father's Day
Summer
Fall
Thanksgiving
Winter Holidays
You can get certain specialty items that may interest you here as well, such as coffee cakes, cold storage items, cookies, donuts & fry cakes, ice cream, and pies. Visit Roeser's Bakery at the following address: 3216 W. North Ave., Chicago, IL 60647.
5. Coco & Eve Custom Cakes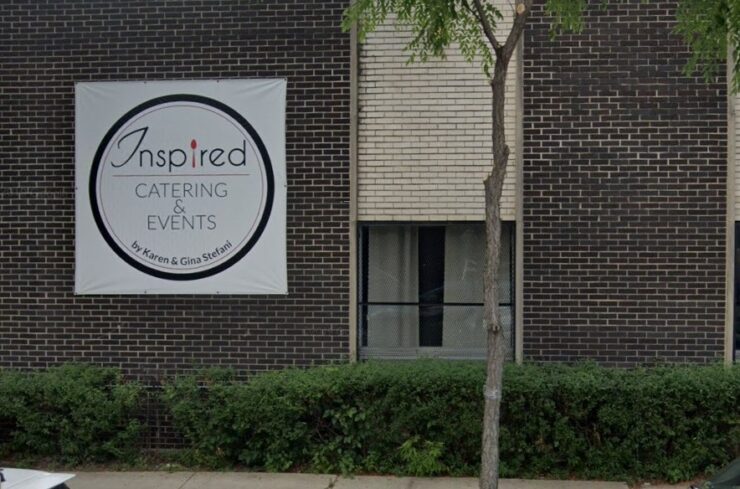 Are you on a search for something custom-designed? Coco & Eve Custom Cakes could be the perfect option for you! If you don't want to choose from already made cakes and you would rather spend your time describing the cake you envision, this bakery can make your wish come true.
Coco & Eve Custom Cakes bakery is located at 1300 W Hubbard St, Chicago, IL 60642, and it's best known for its unique cake flavors and designs. From wedding cakes and custom-made ones to desserts and sweet tables, you can get anything here.
6. Skinny Piggy Bakery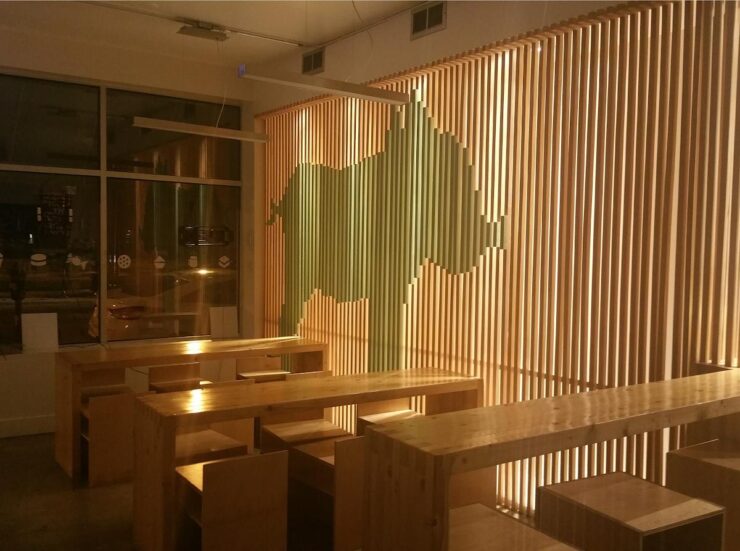 Skinny Piggy Bakery is here to deliver a variety of unique desserts, such as giant cupcakes, s'mores, and sugar-free or keto treats. As for cakes, take a look at the table below to see what you can find in Skinny Piggy Bakery:
Standard Cakes
Sugar-Free Cakes

Chocolate Cake

Birthday Cake

Strawberry Dreams

Blueberry Cream

Cookies & Cream

Cinnamon Roll

Vanilla Bean

Banana Cake

Pistachio Cake

Piña Colada

Vanilla

Chocolate

Lemon

Pina Colada

Coconut Cream

Pumpkin

Apple Cinnamon

Cookies & Cream
You can visit Skinny Piggy Bakery at 1438 W Cortland St, Chicago, IL 60642. If you don't want to go there in person, you can place your order online. The bakery offers a full delivery service in the Chicagoland area and surrounding suburbs for any size order of $20 or more.
You can find a variety of other bakeries in Chicago, IL, apart from the ones we listed, but there are no guarantees they will have what you're looking for. If you don't want to waste time, you should make sure they offer what you need before visiting them. There is no point in spending hours traveling from one location to another only to come home empty-handed.
One of the ways you can check whether the bakery has what you need is by googling it prior to going there in person. It won't take a long time, and you will likely be able to find the info you seek since these websites usually provide enough details about the products and services they have. In case that doesn't work, you can try calling the bakery you have in mind and inquiring about the info you need that way.