In case you are living in the Downtown Chicago area and find yourself craving some delicious pastries, there is a number of great locations you can visit. From croissants and scones to cookies and tarts, you can find pretty much anything in these fine locales. To help you find the perfect place, we will take a look at the best bakeries in Downtown Chicago.
Being such a big city, Chicago is home to pretty much any type of bakery you can think of. Regardless of what pastries you are looking for, you are sure to find them Downtown; the trick is to know where to look them for. We want to help you in this search, so we have listed some of the finest establishments of this type you can visit. So without any delay, let us get into it.
1. Goddess and the Baker, Wabash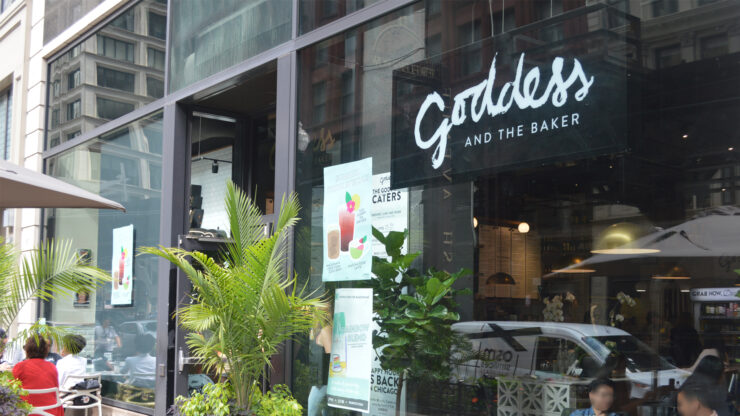 Established in 2015, this fine bakery is a spin-off concept of the highly successful Goddess and the Grocer restaurants. This establishment specializes in quality coffee, baked goods, amazing food, and a kind and helpful staff that is always there for you.
The owners strive to deliver their guests a warm and inviting atmosphere where everyone can enjoy a good coffee, sandwich, and some tasty dessert. There is a wide variety of baked goods on the menu, and although the locale tends to get very busy, trust us, it is for a very good reason. Every wait for such delicious pastries is totally worth the wait, so pay this place a visit.
2. Bjorn Cakes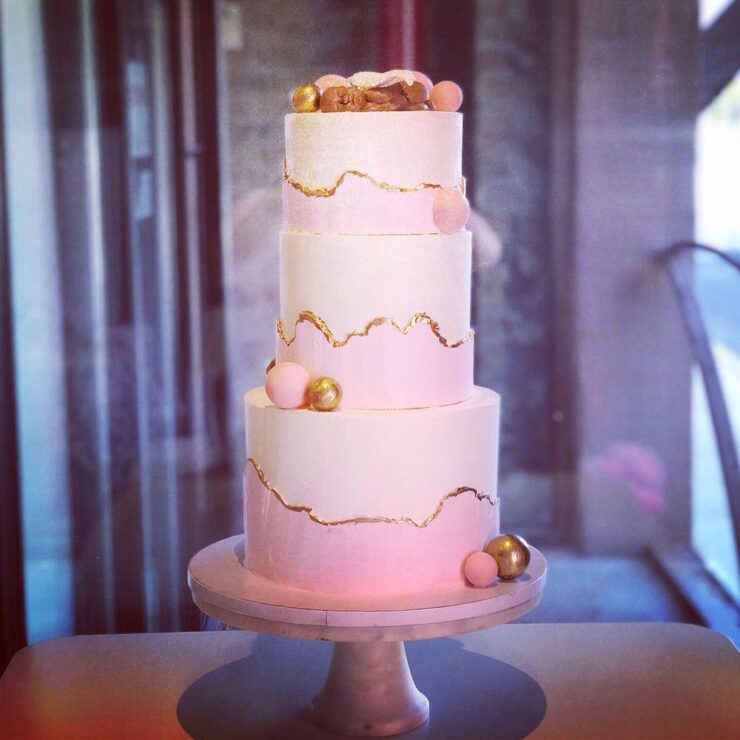 Bjorn Cakes is the only bakery in Chicago that uses organic butter, organic eggs, raw US honey, and organic yogurt in its cakes. For those that do not know, organic butter and ingredients equal better cake and pastries, and when it comes to unique and delicious baked goods, Bjorn Cakes is truly one of the best locations Downtown you can go for.
This business was established back in 2017 with the idea of delivering the most delicious cakes in the whole city. Some of the most delicious and popular flavors include almond cake with Argentinian Dulce De Leche, vanilla buttercream, organic cream cheese, almond cake with lemon curd filling, vanilla Italian buttercream, and many more. On top of it all, the cakes are beautifully decorated, so whenever you feel a craving for something sweet, organic, and creative, visit Bjorn Cakes.
3. Magnolia Bakery Chicago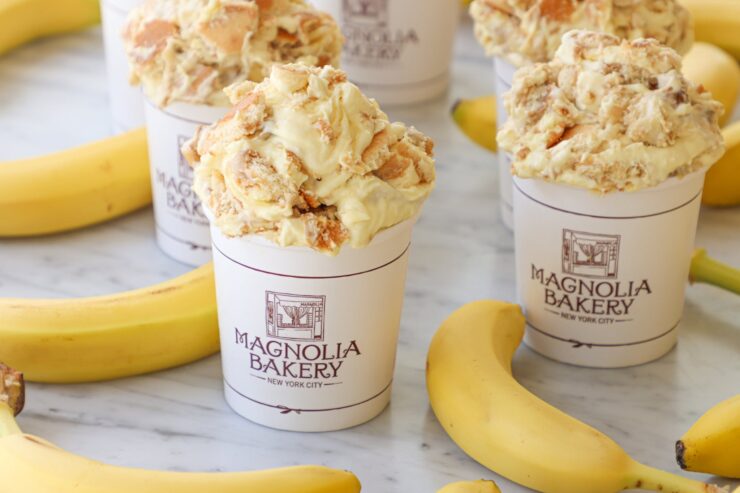 Magnolia Bakery Chicago is an establishment formed in 1996, famous for its banana pudding and unique buttercream swirl. It is located in Block 37 building on State Street side, and it is widely famous among locals for its red velvet cupcake, and for a good reason at that.
The location is very cozy and offers a few small tables for seating. Given the fact that it is located inside of the mall, there are also plenty of seating opportunities available outside of the shop in case it gets too crowded. There is a wide variety of baked goods you can choose from and something for every sweet tooth out there.
4. Sprinkles Chicago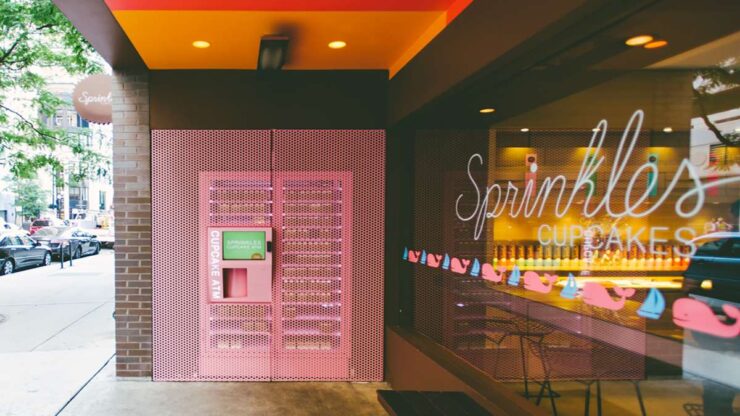 Sprinkles Chicago is a bakery located between Michigan Avenue and Rush Street. It towers over the historic Gold Coast shopping district near Water Tower Place and John Hancock Center. The bakery specializes in handcrafted baked goods made from the most delicious ingredients.
Some of the most delicious offerings from this establishment include cupcakes, layer cakes, brownies, and some of the finest American classics. You can visit the bakery or place an order for pickup or delivery. The selection is truly diverse, and you can find some of the finest baked goods for various occasions.
5. Hendrickx Belgian Bread Crafter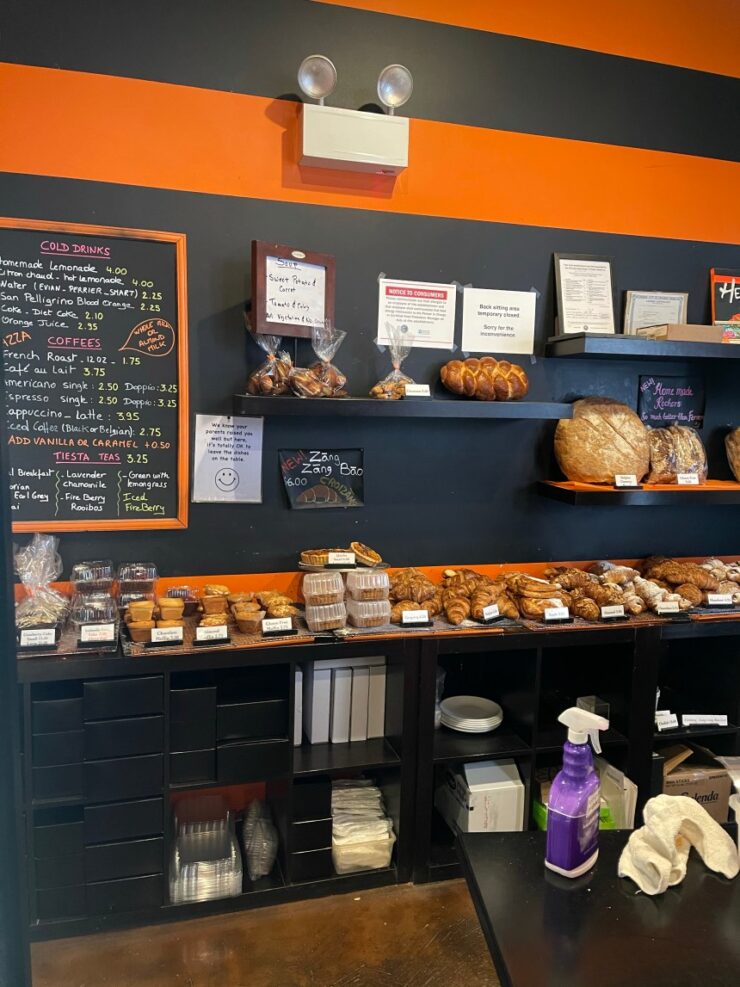 Belgian baked goods are the brand for themselves, and such goods have an extremely high reputation around the world. Hendrickx Belgian Bread Crafter is a bakery that finally provides Chicagoans with such delicious cupcakes, cookies, and croissants, and all of that for a more than fair price.
All specialties from this bakery are prepared from scratch by Belgian Chef Renaud Hendrickx and his team. Moreover, the kitchen is all open so that you can take a sneak peek and check out the whole baking process and magic of these fine chefs. When visiting, make sure to taste their finest Belgian chocolate muffins, Belgian coffee, and Belgian white chocolate bread.
6. Sweet Mandy B's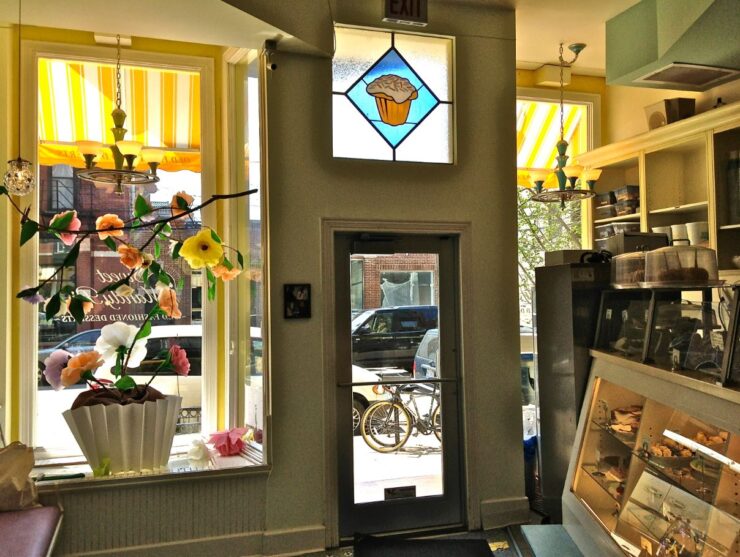 If you are a huge fan of cupcakes and just cannot get enough of the various flavors and forms in which you can taste them, swing by Sweet Mandy B's as they offer the freshest and most delicious cupcakes in all of Chicago. The bakery is relatively young since it opened its doors for customers in Chicago in May of 2023.
It is a beautiful neighborhood bake shop that evokes a sense of warmth and nostalgia from the moment you step inside. Sweet Mandy B's cupcakes are very sweet, moist, and addicting, and you will certainly spend a lot of time finding the perfect flavor for yourself. They also have gluten-free and vegan options as well, so there is plenty of choice for anyone with a sweet tooth.
7. Alliance Bakery & Cafe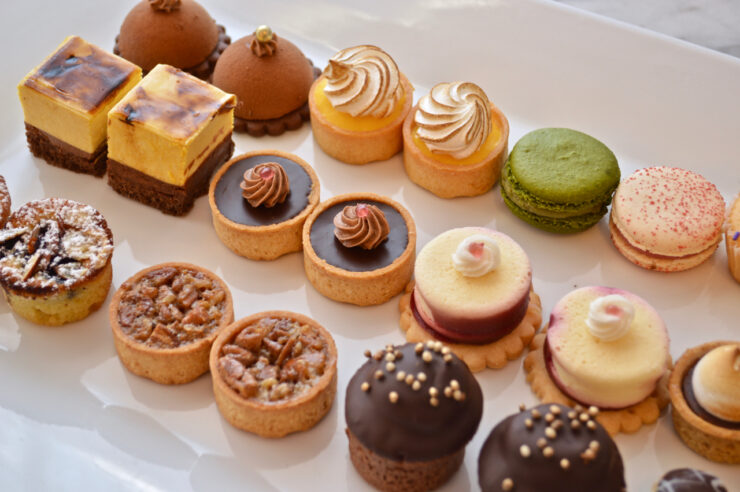 Craving some fine European pastries, desserts, and custom-designed cakes? Alliance Bakery & Cafe might be an ideal place to soothe your appetites. Aside from delicious baked goods, you also get a full espresso bar experience and a cozy atmosphere with friendly and helpful staff.
Located in the beautiful Wicker Park neighborhood in Chicago, Alliance Bakery & Cafe has been part of the community since the 1930s. The main Chef is Peter Rios, who has trained extensively in Europe and participated in countless demonstrations in Paris, Lyon, and Nice. This establishment went above and beyond to deliver the finest baked goods to its customers, so pay it a visit, and we guarantee you will walk out satisfied.
9. Jennivee's Bakery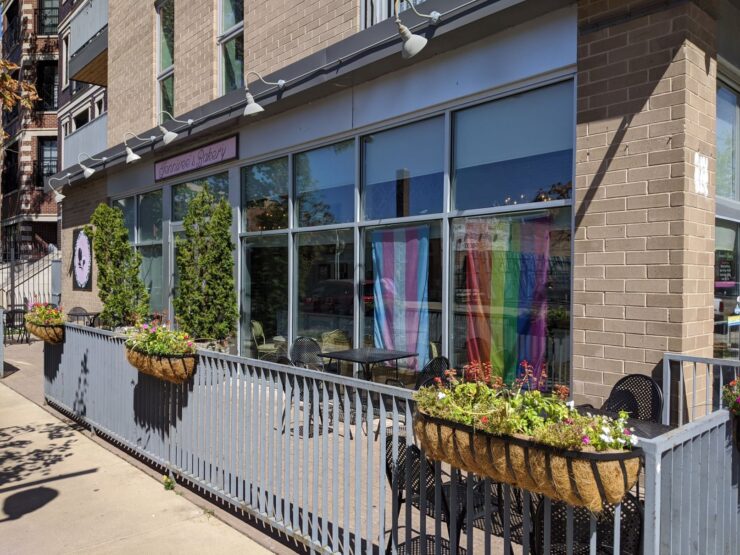 Jennivee's is a bakery established in 2016 with the goal of delivering fellow Chicagoans the tastiest cakes, cupcakes, brownies, cookies, wedding cakes, and other indulgent desserts. The bakery offers a wide variety of flavors that we guarantee you have not tasted yet.
Even though the cake slices come for $8, they are truly huge, delicious, and worth every penny you will pay. The bakery also offers a wide variety of cupcakes and custom cakes that will leave you absolutely breathless. It is a beautiful bakery with lots of charm, a cozy atmosphere, and delicious baked goods. So whenever you get a chance, visit it at 3301 N Sheffield Ave.
10. La Fournette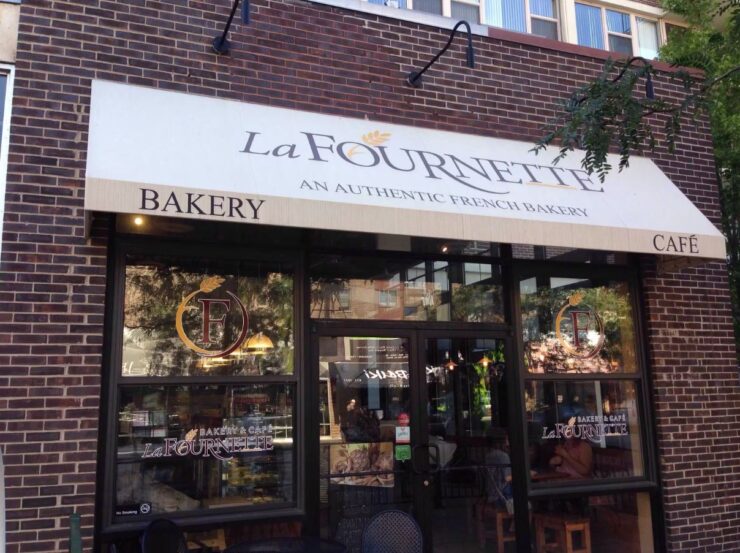 La Fournette is a bakery that you should definitely visit if you are looking for delicious, traditional French Bread and pastries served to perfection. It is a family-run business, and it is a go-to place for the best pan au chocolat in the whole city.
In case you visit for lunch, make sure to try their Tarte flambe, and we guarantee you will not be disappointed. Some of the finest specialties include bread, breakfast pastries, croissants, French macarons, coffee, and tea. La Fournette's products are respectful of the seasons, and local produce and most of their bread are made with natural sourdough starters. The result is a delicious flavor that brings numerous customers on a daily basis.
Final Words
Whether you are seeking a beautifully designed wedding cake or just want to indulge in some tasty croissant or cupcake, Downtown Chicago bakeries have everything you need and then some. It was difficult picking only ten establishments, but we guarantee you will be delighted regardless of which bakery you pick from our list!