Although funnel cake is a regional sweet food you can mostly find at carnivals at amusement parks, there is a wide variety of bakeries and eateries where you can find this delicious trait. Today, we will talk about some of the best funnel cake in Chicago IL, and where you can get it.
The concept of this cake dates all the way back to the early medieval Persian and Arab world, which later spread to Europe. Pennsylvania Dutch immigrants brought the yeast dish commonly known as Drechderkuche to America, and over the course of years, it developed into what we know today as the funnel cake. Chicago has countless bakeries where you can taste this amazing cake, but only some of them offer top-notch quality. Today, we will explore these eateries and introduce you to them, so let us start.
1. 26th Street Sugar Shack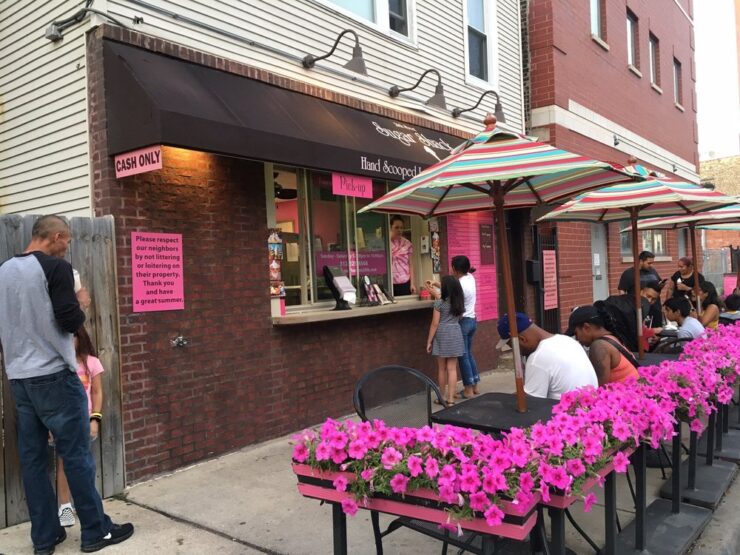 Even though 26th Street Sugar Shack offers a wide variety of baked goods, their funnel cake sundaes are by far the most popular and the biggest reason why locals just cannot get enough of this place. It is cash only place you order at the window, and the staff working there is super nice and fast.
Their funnel cake sundaes come with the funnel cake, vanilla soft serve ice cream with sauce and topping, and whipped cream and cherry. You can get these in mini and regular sizes, and everything is fresh and tasty. Apart from being very tasty, all the goods from this fine establishment also look visually appealing. If you are a funnel cake fan, visit this place as soon as possible!
2. Xurro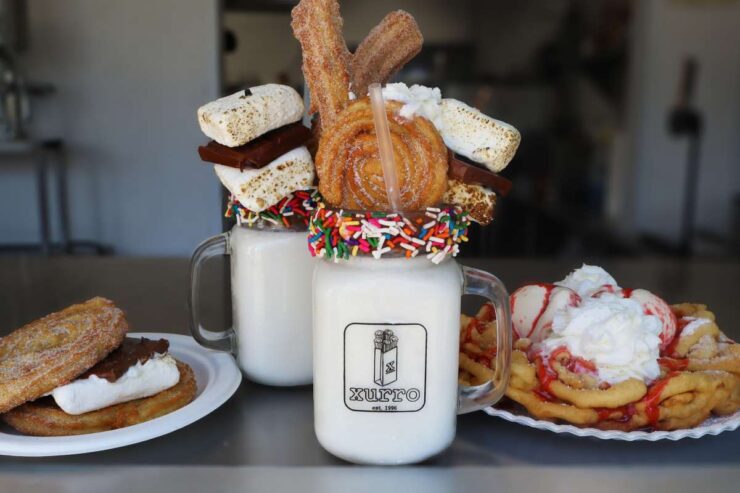 Aside from being one of the best places you can get fresh churros, Xurro is a locale where you can find some of the best funnel cakes in the whole city. It is a place where all products are made fresh with some of the finest ingredients with a lot of attention to detail.
Although churros are definitely the highlight of this place, their funnel cake is something that you definitely should not pass on. There is a wide variety of baked goods, coffee, chocolate, and ice creams you can enjoy. The staff is very friendly, helpful, and fast, while the overall atmosphere is very cozy and family-friendly.
3. Scoops Ice Cream – 31St Street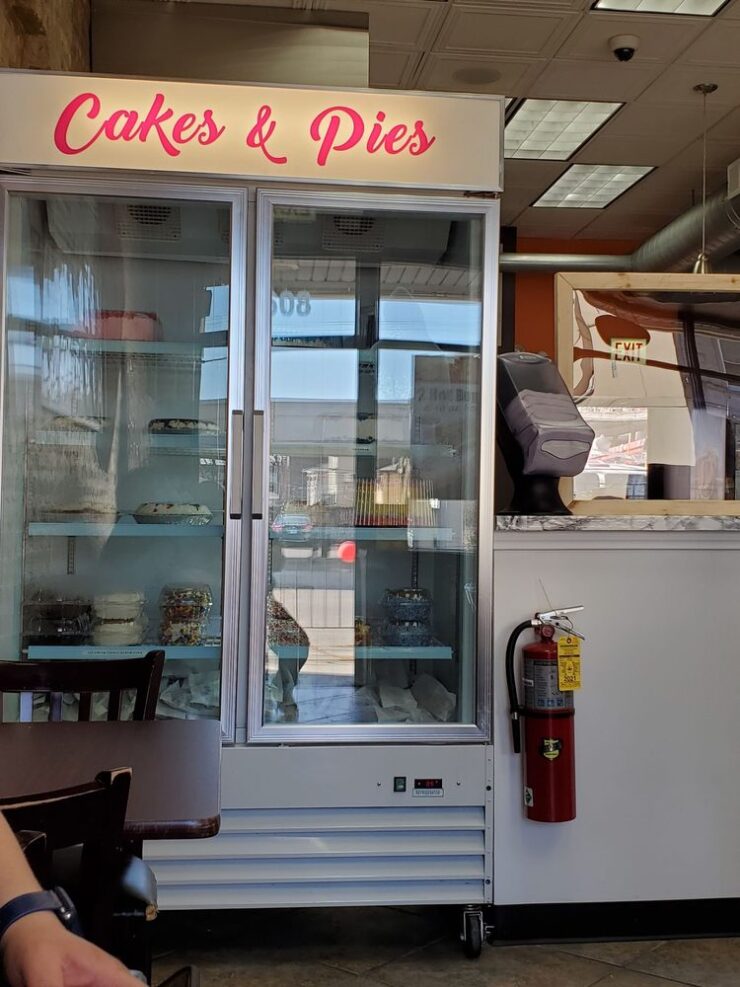 Scoops Ice Cream is an amazing local treat place where you can taste some of the tastiest ice creams and, of course, funnel cakes. You can choose between funnel cake topped with powdered sugar and funnel cake topped with vanilla ice cream and choice of two toppings with whipped cream and cherry.
There is such a wide variety of flavors you will have difficulties finding the one that will suit you best. However, finding the ideal flavor is something that you will certainly enjoy in Scoops Ice Cream. Super hospitable service is always there for you and can also assist you in finding the most popular and most delicious treat for you and your family.
4. Stan's Donuts & Coffee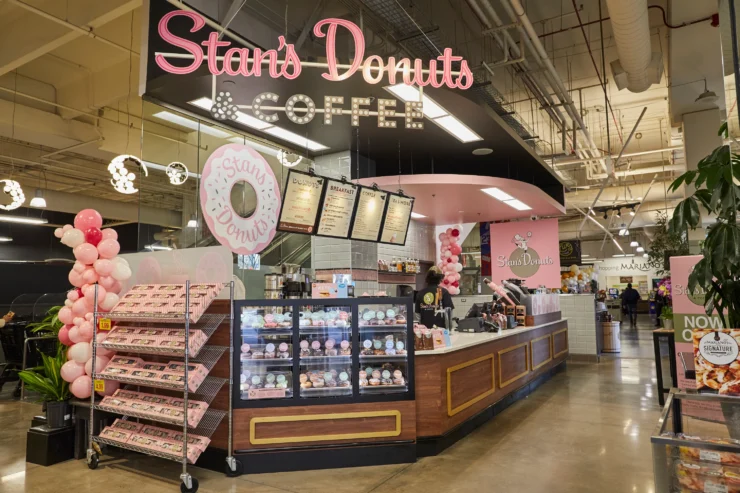 Stan's Donuts & Coffee is an establishment formed as a result of a friendship and partnership formed between Rich Labriola and Stan Berman, founder of the iconic Los Angeles shop that bears his name. Nowadays, there are multiple locations of Stan's Donuts & Coffee shops in the Chicago area.
This establishment serves a wide variety of freshly made donuts, cakes, funnel cakes, and excellent coffee. Since this is a very busy location, do not be surprised if you run in huge crowds. However, you should be patient since crowded eateries are a testament to top-notch quality.
5. Polar Bear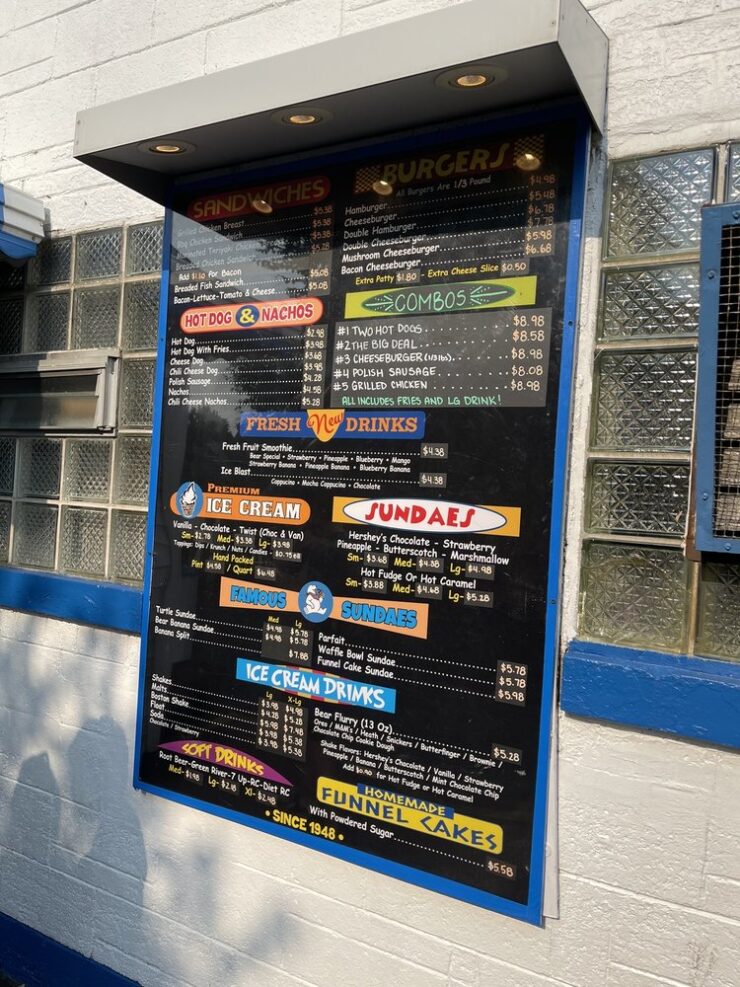 The Polar Bear is an establishment favored by locals for amazing service, affordable prices, and delicious treats. It is a great stop if you are nearby shopping with family and friends at the North Riverside Mall. The service is truly outstanding, and the locale breathes with a friendly and inviting atmosphere.
When visiting, make sure to try their funnel cake and ice cream swirl, which are some of the most popular entries on the menu which you can find both inside and outside the locale. Although Polar Bear is only open seasonally, it is definitely worth a try if you are in the neighborhood and have a craving for tasty and fresh funnel cake.
6. La Michoacana Premium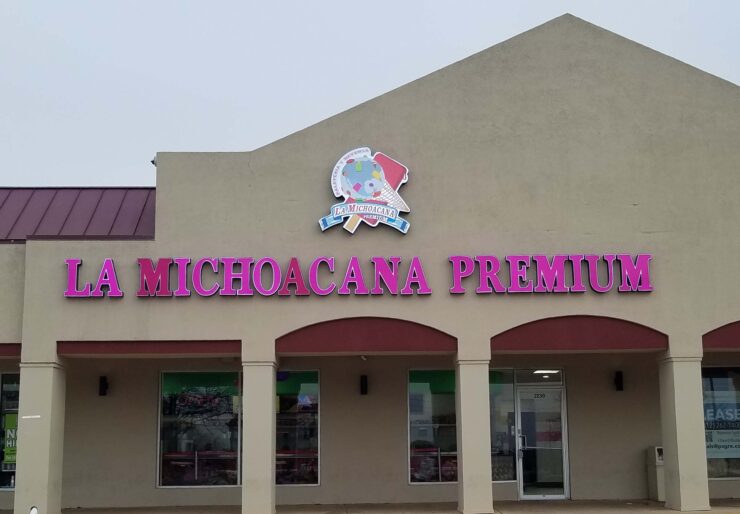 Even though La Michoacana Premium mainly specializes in providing its customers with delicious beverages, ice creams, and shakes, you can also find some of the tastiest funnel cakes in the whole neighborhood. It is a family business started by Tocumbo Michoacan, Roberto Andrade Godoy, and Evelia Lazaro Ferrer.
There are various odd but very delicious flavor combinations in each of La Michoacana Premium products. It is a perfect location to visit during summer when you are in need of some refreshing and delicious treat. The staff is very accommodating, friendly, and fast, so when you find yourself in the neighborhood, pay this place a visit.
7. D Fruta La Vida
D Fruta La Vida is family owned and operated business established in 2015. They offer you a wide variety of treats such as handcrafted ice cream, yogurts, paletas, ice cream rolls, fresh fruit salads, juices, Cuban sandwiches, and of course, those tasty funnel cakes.
The food is fresh and well-packed, while the staff is very friendly, fast, and informative if you do not know what to order. Aside from great funnel cakes, D Fruta La Vida offers various beverages to complement delicious foods and treats from the rest of the menu. It is a beautiful place to spend time and try a delicious meal with family and friends.
8. Cameron's Delight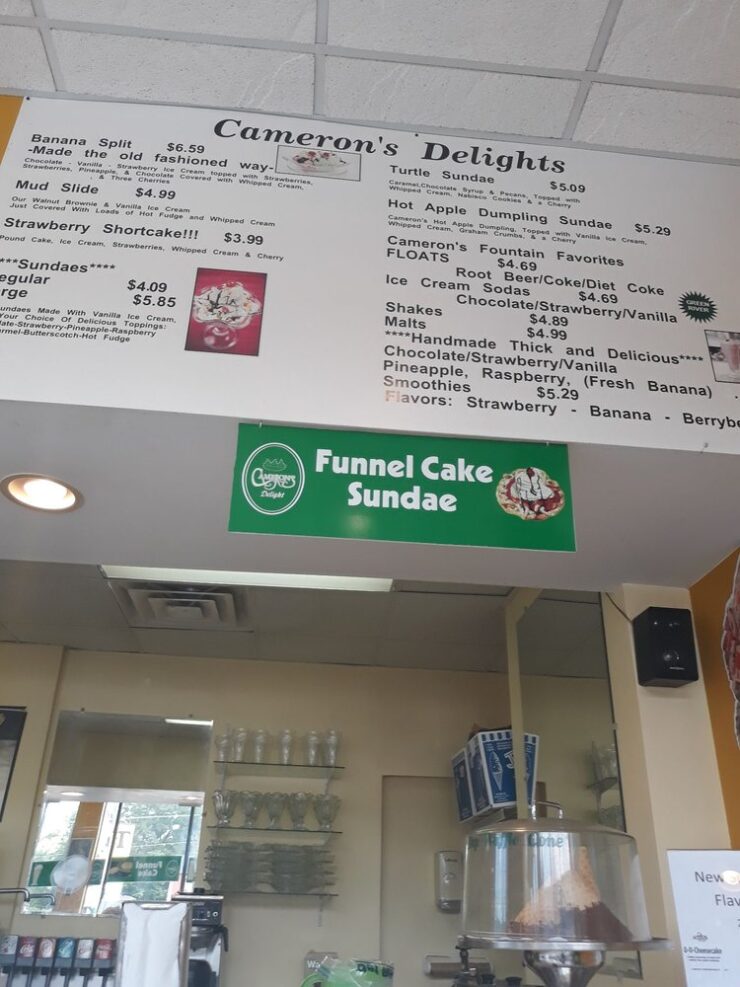 Highly praised among locals, Cameron's Delight is home to producers of some of the most delicate funnel cakes in the city. It is a clean and friendly place that is also an excellent neighborhood dining option since the staff is very friendly and accommodating.
This establishment offers food that you would typically find at the fair, and although it may not seem like such a fancy experience, it is very delicious, fresh, and made using top-notch ingredients. Moreover, all the foods on the menu are also very affordable, so you will not break the bank while dining on this delicious food.
9. Do-Rite Donuts & Chicken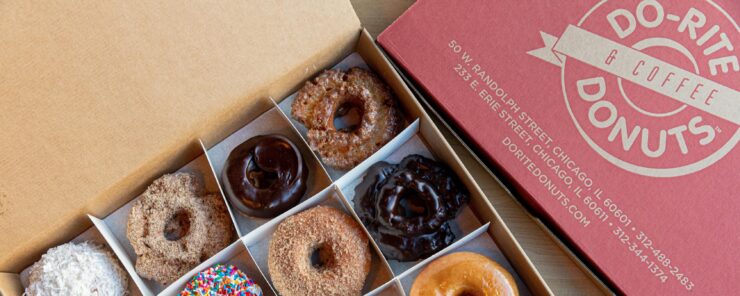 Do-Rite Donuts & Chicken is a locale where you can taste some of the most delicious donuts and funnel cakes. The location is amazing, and the staff is especially friendly, helpful, and accommodating. From the moment you step into this establishment, you will feel the warmth and coziness that the atmosphere provides.
It is a unique spot, and although it may seem small on the inside, do not let this fool you since everything Do-Rite Donuts & Chicken delivers is much, much bigger. Every pastry you try in this locale is fresh and made with lots of attention to detail. Moreover, the prices are rather low, so whenever you are in the neighborhood, pay this place a visit, and we guarantee you will be satisfied.
10. Churro Factory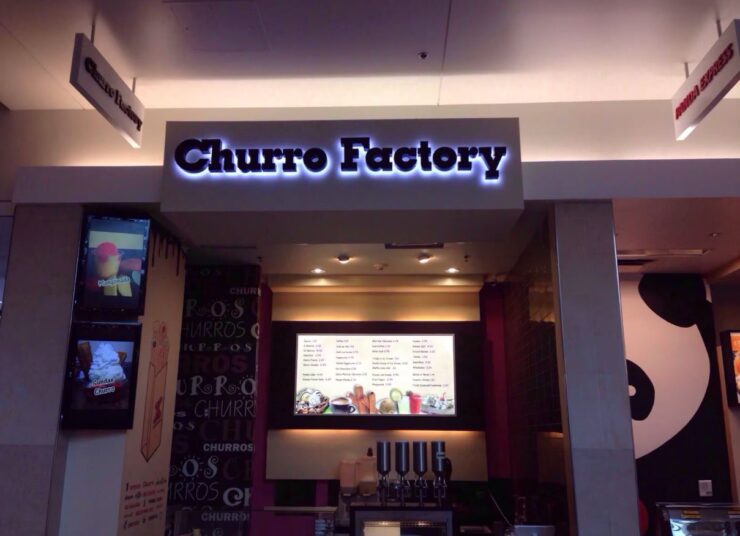 This cute little place is located at 600 E Grand Ave and is famous among the locals for delivering tasty, fresh, and warm treats. From hot churros to fresh funnel cakes and other goodies, Churro Factory specializes in producing top-notch treats for all of its customers.
You can also try a wide variety of ice creams of different flavors and sorts. The staff is very accommodating, warm, and friendly, so whenever you have some issue or question, feel free to ask them for help. It is a great place to eat something hot on the cold pier and to feel the warmth of a family-friendly atmosphere as well.
Final Words
This concludes our list of some of the best eateries where you can taste the finest funnel cake in the whole city of Chicago. Remember to always eat at locations where they serve fresh food and treat customers well, and whichever place you decide to visit from our list, we guarantee that each checks all important boxes and accommodates customers at the highest level.